Kettlebells are great things. If you need any convincing, just take a look at Tracy Reifkind's site. Her transformation has been nothing less than amazing.
Once you've decided to try a little kettlebell training – particularly if you're working out at home – there's one question to answer :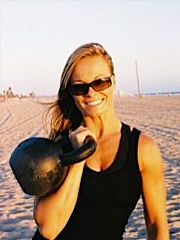 Which one should I get?
I'm glad you asked.
[Read more…]